Colt Data Centre Services announces Niclas Sanfridsson as new CEO
Colt Data Centre Services announces Niclas Sanfridsson as new CEO
Niclas Sanfridsson will take over as CEO of Colt Data Centre Services (DCS) from current CEO Detlef Spang on December 2.
According to a statement from Colt, Spang is set to retire from the colo after running it since it was spun off from the networking business Colt in 2015. As CEO he focused the company on developing the data center operator's hyperscale footprint.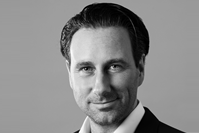 Niclas Sanfridsson – Pulsant
Michael Wilens, chairman of Colt DCS said: "I would like to thank Detlef for his commitment and invaluable contribution in driving the significant expansion of our business forward over the past four years.
"Detlef has been a pivotal driving force in the transformation of the Colt Data Centre business becoming a major hyperscale data center provider across Europe and the APAC. We wish him all the best for the future."
As the new CEO, Sanfridsson is expected to carry on Spang's work on Colt's data center expansion, with a focus on hyperscalers. Wilens added: "We are confident that with almost 20 years of experience in running data center businesses Niclas will lead Colt DCS into its next phase of growth. [Building] upon the customer success that we have seen in satisfying the requirements of our clients across the globe."
Moving forward
Sanfridsson was previously CEO of telco Pulsant. Prior to that, he was managing director at Equinix and spent fifteen years with the Swedish based Telecity group.
The Swede joined the British cloud and colocation provider Pulsant in August 2017 replacing Pulsant's founder Mark Howling. Sanfridsson will now, in turn, be replaced by Rob Coupland who was announced as Pulsant's next CEO on October 10.
Sanfridsson said: "I am proud of what we have achieved at Pulsant over the past two years. As we move into the next phase of the business' evolution, Rob's extensive leadership and industry experience will prove invaluable in driving the company forward."
Colt and Colt
Colt DCS and Colt are both owned by Fidelity Investments, one of the largest asset managers in the world, responsible for around $2.5 trillion in assets. The investment firm took over Colt in 2015, around this time the telco split its IT services and focused on its fiber connections.