NTT Ltd to build Oregon data center campus
NTT Ltd to build Oregon data center campus
NTT Ltd will build a 144MW data center campus in Hillsboro, Oregon.
The company's American division, formerly known as RagingWire, will be overseeing the project. The 47-acre Pacific Northwest campus will potentially add five more facilities to NTT Ltd's portfolio of more than 160 data centers.
Ryuichi Matsuo, VP for NTT Ltd's Global Data Centers division, said: "It's a strategic decision to build a large data center campus in a network rich, business-friendly environment which also has renewable energy available."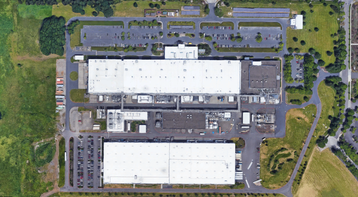 Where the new campus will be located – Google Maps
Lights out
The 144MW site will consist of five buildings with a total space of 1 million sq ft (93,000 sq m). The first six megawatts of critical IT load will be available in mid-2020.
The new campus is the current location of the solar panel company, SunPower. The factory was sold to NTT Ltd after it was put up for sale in May 2019. As reported by The Oregonian, the company is expected to still operate in a portion of the facility.
SunPower bought the 480,000 sq ft (45,000 sq m) factory in 2018 for $26m. It used to be operated by German solar panel fabricator, SolarWorld, however, it was sold after the company declared insolvency after Chinese competitors dumped vast amounts of cheaper solar components onto the market.
Land of milk and tax exemptions
According to NTT Ltd, Oregon's public utility company, Portland General Electric (PGE), will be supplying the new site with cheaper rates on energy. It also says savings will be made on power and cooling costs since it can exploit the Northwest's cooler and milder climate.
As covered previously by DCD, Oregon features tax exemptions focused on encouraging tech companies to set up shop, notably, sales tax, and property tax.
Doug Adams, CEO of NTT Ltd's American division, said: "Connectivity to Asia through subsea cables, significant tax advantages, and low operational costs, all make Hillsboro a strategic game-changer for companies looking for a data center location that will positively impact their bottom line."